Amid the global pandemic, COVID Safe Canada Program aims to provide 24/7 remote assistance to international students scheduled to begin their studies at participating institutions, including returning students.
This program is designed to meet local, provincial and national COVID-19 guidelines and institutional guidelines, while sharing expert advice from public health care authorities and making arriving international students aware of the legal obligations vis-à-vis the Quarantine Act. Highlights of service include a detailed pre-arrival guide, self-serve tools, links to on-campus support, and post-arrival guide. Through the custom branded app provided by iCent, COVID Safe Canada connects with students through live chat, email support, and emergency call back, with the option of emergency in-person assistance at the airport.
You will provide your students with peace of mind with a suite of services designed to meet safety and reporting standards, from pre-departure to arrival. See below for a full listing of our services.
Self Serve app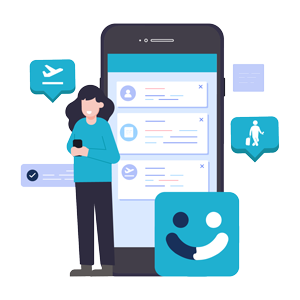 Institute-specific self-serve iCent app will be made available to international students arriving in Canada for Fall 2020:

Pre & Post Arrival Checklist

Airport Arrival &
Consent Form

COVID-19 & Quarantine Guidelines

Immigration Info

Forum Boards for Discussion

Orientation & Student Services
COVID Safety Resources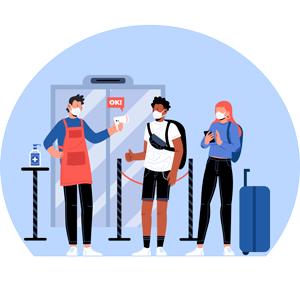 As per COVID-19 government norms special safety arrangements are being made for students arriving in Canada:

Free Public Test Clinics

Monitoring

Airport Transportation

Self-Isolation Accommodation

Where to Find Safety Gear

Travel
Insurance

Health
Insurance
Monitoring and COVID Compliancy Reports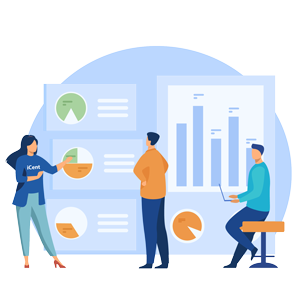 App usage analytics and compliancy documents such as student arrival details, health check and COVID testing results, proof of accommodation and self-isolation will be made available for participating institutions:

App Usage Analytics

Monitoring Reports

Compliancy Reports

Support Statistics

Images & Videos Shared by Students

Check-in Statistics
Remote and Emergency Assistance
The iCent Team will be available 24/7 to triage FAQ, institution IT help desk questions and emergency assistance through one of the following channels:

Live Chat

Call Services (INDIA)

Support email

Request for Assistance
Airport Arrival Support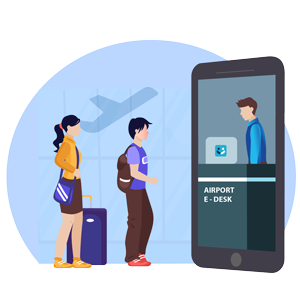 The e-booth will mimic services that would have traditionally been provided at the in-person booth, such as:

Baggage Claim

Airport Wi-Fi

Pearson Airport Guide

Shuttle & Transit Information
Accommodation and Hotel Info
Banking & Currency Exchange
City Specific Resources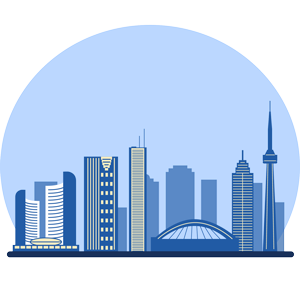 Extended services and offerings during COVID-19:

Discover Canada

City Maps & Guide

Local Transit & Schedules

Distance Safe Recreational Activities

Benefits for Students

Job Portal
Emergency Tools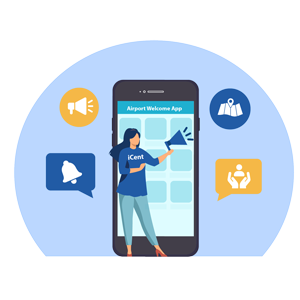 Taking COVID-19 into consideration, certain emergency measures and tools are put in place to better communicate and support the arriving international students:

Emergency Funding Info

Location Tracking

Physical Assistance

Emergency Alerts

Offline Data
(Airport Map & Emergency Contacts)
Time, Money and Commute Savers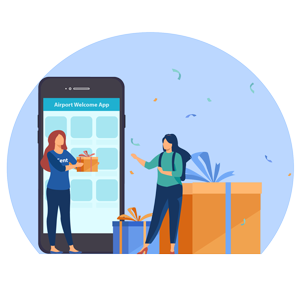 'Arrival Perks' package will include a number of offerings available to students when they check-in with the app, including convenient services that students can self-serve online:

E-Gift Cards

Vouchers/Coupons

SIM card
Institute specific Hampers
iCent Webinars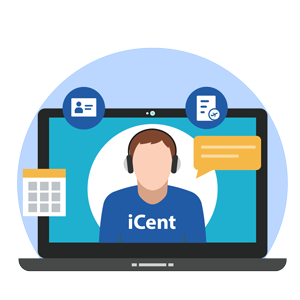 Free webinars will be hosted for students to assist with:

COVID-19 Travel Guidelines

App Usage Guidance

Arrival Q&A Sessions