Trusted By People Like You
Don't take our word for it. See what our users are saying...
The COVID Safe program has helped our institution immensely as COVID hit and we needed to pivot to service students in a new way, be accessible 24/7, and support new immigration requirements and student travel – on a dime! COVID Safe was a critical safety net for our students, and a risk mitigation tool for our institution – something that we relied on heavily for a successful Fall 2020 student intake.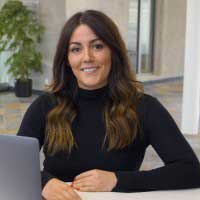 The Covid Safe Program in combination with the Remote Airport Welcome Program has helped us streamline our efforts to ensure our students are informed, remain safe, and are following protocols required by the Canadian government during COVID-19. Having one central resource for information, and 24/7 support available to students through the app has been an immense help. The iCent team is always quick to respond and make any necessary modifications to our app.